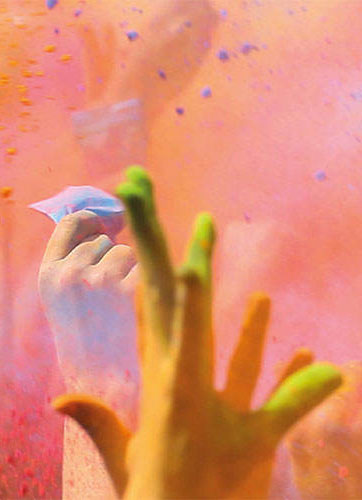 A Group that continues to develop and innovate !
Fideliance is a group resolutely turned towards innovation. The company pursues a strategy based on offering a diversified range of services which incorporate the multi-professional and innovative dimensions: chartered accountancy, auditing, consolidation, but also asset management, CSR or digital.
Presided over by Jean-Luc FLABEAU, Fideliance follows a strategy of "growing rather than expanding". The group's growth, both geographically and sector-wise, has always been based on strong values: care, investment, sharing, growth.
Fideliance was awarded the LUCIE label in March 2021. This distinction demonstrates a strong commitment of our partners to ensure a respectful approach to all the stakeholders of the group (clients, employees, suppliers, partners...) in accordance with the principles of sustainable development.
Fideliance currently employs 380 people and has 27 partners. With a turnover of more than 35 million euros and around 5,000 clients, Fideliance is one of the top 30 independent firms in France. Basedin the Ile de France region, the firm is the leader in the Seine et Marne department and counts 18 local offices.
As an independent member of the world's 8th largest audit, accounting, and consulting network, Crowe Global, Fideliance can assist its clients in nearly 130 countries.
5 REASONS
TO TRUST FIDELIANCE
Personalised approach
Thorough assessment and comprehensive understanding of your business sector will enable our teams to identify your strategy and thus hand you the keys to success.
Networking and international practice
Working with 150 independent firms in more than 130 countries, Fideliance offers its clients tailor-made management of their international assignments: these are carried out jointly with the member firms of Crowe Global with a view to provide coherent cross-border support.
Commitment
Our partners are personally involved in the management of assignments entrusted to them. As their signature engages their credibility and responsibility, our partners remain strongly committed and favour a personal relationship with the heads of companies, from the beginning to the end of the assignment.
Expertise and technical performance
Fideliance offers its clients a very high level of technical expertise, based on the experience and competence of its partners, the recruitment of talented staff and the continuous training of its teams.The ATH technical association, which brings together and trains more than 3,000 employees, ensures high quality document monitoring.
Sustainability
The rapid changes in the external environment require ever-increasing adaptability and reactivity, which means that expertise, auditing, and consultancy assignments can only be effective in a long-term perspective.The group's partners work closely with their clients over the long term in order to anticipate their expectations and support their projects.
2021
Intégration of two new partners : Céline ROUX, chartered accountant and certified public accountant and Xavier LARBALETTE, information systems director.
2020
Integration of the Action Expertise firms to reinforce legaland non-profitdepartments of the group.
Integration of the firm Cogexfi with a new location in Marne la Vallée and a new partner Stéphane MARTORANA.
Integration of two new partners: Chawki MADAOUI and Stéphane BEAS, specialised in Risk Consulting.
2019
Integration of two new partners: Théau ACCARY and Pierre-Yves CHANUT, specialising in asset management.
Opening of an office in Lieusaint.
2018
Creation of Fideliance Patrimoine.
Creation of Fideliance Digital through the acquisition of CCIG.
2016
Integration of Arnaud AUDO who becomes partner.
2015
Consolidation of the Chelles and Villeparisis practices and move to new premises at 48-50, boulevard Chilpéric in Chelles.
Relocation of the Ferté-sous-Jouarre offices from 8 rue Pelletiers to the "Les Deux Rivières" residence at 2, place du Mémorial.
Creation of a company domiciliation service under the name GFP Développement.
2014
Merger of all the firms under the same name "Fideliance". Integration of new partners: Jean-François Cottin, Frédéric Couzereau, Jonathan Marion, Nicolas Pouzet, Victor Roque and Sophie Roux. Merger with the firms DAUGE and EXENCO.
2011
Acquisition of the Nemours and Malesherbes offices by Frédéric Couzereau (formerly ECGM)
2007
Relocation of the headquarters to 78, rue Paul Jozon, in Fontainebleau
2004
Opening of the Montereau office. Acquisition of the La Ferté-sous-Jouarre office by Emmanuelle Bersez (formerly ACF Partenaires).
2001
Maryline Brisset, chartered accountant and certified public accountant, becomes partner. Opening of the Chelles and Villeparisis offices by Michelle Renaux.
1994
Acquisition of the Melun office (formerly AEC Conseils).
1993
Opening of the Paris office at 22, rue des Taillandiers, near the Bastille.
1991
Alain Guilmont, chartered accountant and certified public accountant, becomes partner. Jean-Luc Flabeau (formerly ACF Conseils) acquires the Meaux office.
1988
Opening of the La Ferté-Alais office.
1978
Creation of the firm by Claude Cottin, located at 47, Boulevard Foch in Fontainebleau.